AFRICA NEEDS NO INTRODUCTION WHEN IT COMES TO HUNTING
Legelela Safaris, "Keep on trying" or "Help each other" in Zulu, was founded to help and to guide hunters to experience hunting in Africa at its finest. We are located in the north-eastern part of the Free State from where we conduct hunts all over South Africa, Zimbabwe and Mozambique.
Our aim is to provide each individual with a tailored trip. The term "exceeds your expectations" is so commonly used on hunting websites, so we prefer to say, "We offer you the best we can, and thus far, it has been truly exceptional"
We have a wide range of carefully-selected hunting areas. We don't advertise millions of acres and hope to attract uninformed hunters; we provide the best to hunters and non-hunters alike and we would love it if you bring your family along so they can make use of the activities we can arrange.
We pride ourselves in having the best wing shooting that Southern Africa has to offer, and we have the game hunting to match that— whether you prefer plains game or the big 5, we have them all.
"Legelela Safaris offer you the opportunity to test your wits against the animal of your choice. We guarantee you the most memorable experience with stylish accommodation and taste full meals. Your African Safari dream will come alive with us. COME AND ENJOY AFRICA"
"You must know that we had a wonderful stay with you. Everything was as we had hoped. Both in terms of hunting and stay.
Everyone in the group is looking forward to returning and experiencing very good pigeon hunting again.
On behalf of the group, I would like to thank you for a great hunt"
"I would like to personally thank each member of staff for the hospitality, but mainly for the individual personal touch as they all made the trip so much more fun and enjoyable.
It was just like hunting with a big group of friends, ph's included.
I have no doubt that I will be coming back to hunt with you guys"
"From the moment we were collected from the airport ,the friendships ,camaraderie ,and laughter made us feel like we were home again[ or never been away]!!!.
Once again the hunting was spectacular and challenging"
"Your hospitality and professional approach to us all was great trying to give everyone a memorable hunting experience. I can assure you that we were all very happy with the experience"
"This was my third hunt with Renier Linde and Legelela safaris and was very good and successfull once again.
Special mention to the wanderfull dog PINO who retrieved more than 90% of the water fowl"
"Everything was top notch. This trip exceeded my expectations"
"The trip was AMAZING! Everyone was so friendly. Reinier, Garth, and Dean really brought "Professional" into the term Professional Hunter! "
"On behalf of my clients and myself I will personally thank you for making our dream come true. Till seeing you again we look at our photos and smile for a wonderful holiday, again thanks to Reinier and all the stuff"
"We had an excellent trip! The people, lodges, food and hunting were all outstanding"
"Had a wonderful time, Dean and K'rai and the rest exceeded my expectations"
"I met some great people along the way, everyone looked after me, food was great,
accommodation was great, I will be coming back to hunt with Legelela Safaris in the near future"
"Thank you for a great trip. Our group experienced something very special"
"We had such an incredible time in South Africa, a dream come true. Its been a wish the last 40 years but it was well worth the wait, I speak for the entire group in that we can't say enough about our two guides, Dean and David "
"I had a wonderful time, and would like to say that that Dean And David were most attentive to our needs and helpful in every way possible. That alone made my experience the best"
"thank you for another brilliant time in S.A. We had to work hard for the trophies but well worth it, they were good ones"
DISCOVER THE FULL EXPERIENCE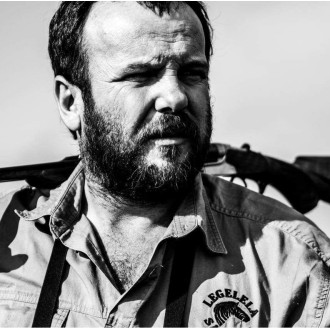 REINIER LINDE SAFARIS
MEMBER OF:

An African safari is an expensive dream that in many cases comes along only once or twice in a lifetime. Add peace of mind when you book your safari by hunting with a PHASA member. We pride ourselves in having some of the finest African outfitters and professional hunters as our members, outfitters and professional hunters who are, in most cases, the most active in the South African industry.
Our members willingly adhere and subscribe to our strict Code of Conduct and are subject to our disciplinary oversight process. Each membership application is carefully scrutinized. Applicants with a known and recorded history of unethical behavior are denied PHASA membership.
An increasing number of international clubs and shows recognize and promote the importance and value of booking with PHASA members when hunting in South Africa. For this reason, PHASA members only are allowed to market South African hunts at the premier overseas shows (this arrangement does not apply to agents). A number of hunt tenders are, for the same reason, available to PHASA members only.
We keep our members up to date with the latest developments in the industry including developments that may affect your safari (such as changes in legislation, airline policies etc.)
PHASA offers assistance to all hunting tourists visiting South Africa who may encounter difficulties. For example, your professional hunter fails to collect you at the airport. We can assist with accommodation arrangements and provide valuable advice and guidance.
We have extremely good relations with the vast majority of the premier safari clubs abroad, and thus have the ability to work with these clubs to resolve any issues their members may encounter.
PHASA and its loyal members are passionate about ensuring that your stay in South Africa is nothing less than phenomenal. Our members are listed on our website.
www.phasa.co.za
phasa@phasa.co.za